Regular price
Sale price
$16.00 USD
Unit price
per
Sale
Sold out
These 100% natural wool needle felting mats are my absolute favorite surface to work on!

This mat (or block, or pad, as you may also hear it called) is made of solid wool which has been wet felted to give it great durability and the perfect amount of support when using it as a work surface for needle felted sculptures and wool paintings. It is solid enough support your work without it sinking into the pad, but has just the right amount of give to take repeated pokes of your felting needle without sacrificing the working surface of the block or causing needle breakage.

This pure wool felting block measures *approximately 6" x 6" x 2", and is great for larger needle felting projects.

*Please note that due to the handmade nature of this product, dimensions may vary slightly (up to 1 inch in any direction).

Why use wool for your work surface? Lots of reasons!

- eco-friendly (it's 100% natural wool)
- longevity (I've been using my wool felting block for over 6 months with no change in its usability)
- it's a slightly quieter "crunching" sound that a foam block
- it's more comfortable to work on (especially if you felt on your lap like I do!)

Another wonderful quality about these solid wool felting blocks is that if the surface starts to get a little fuzzy, you can simply felt the loose fibers back into place with your needle, or if you're willing to take a little pause from your felting project*** add a little soap and water and rub the surface to make it more smooth again, which is wet felting, the process that was used to create the wool block!

***If wet felting, you would just need to allow time for the block to dry before using it again, as the moisture could cause your needles to rust.

One of the most common questions I get about using a wool felting block as opposed to the high density foam is, "Won't my wool project get felted to my wool felting block?" And the answer is, no more than your wool project starts to get felted to your foam block. When working on a foam felting block, particularly with thinner pieces of needle felting projects where there is more direct felting into the mat, it's necessary to periodically peel the work up from the surface of the foam to ensure it doesn't become felted into it. The same is true when working with the wool mat. Since these wool mats are made of solidly felted wool, it's still very easy to separate pieces of wool that are not as felted from its surface.



Share
View full details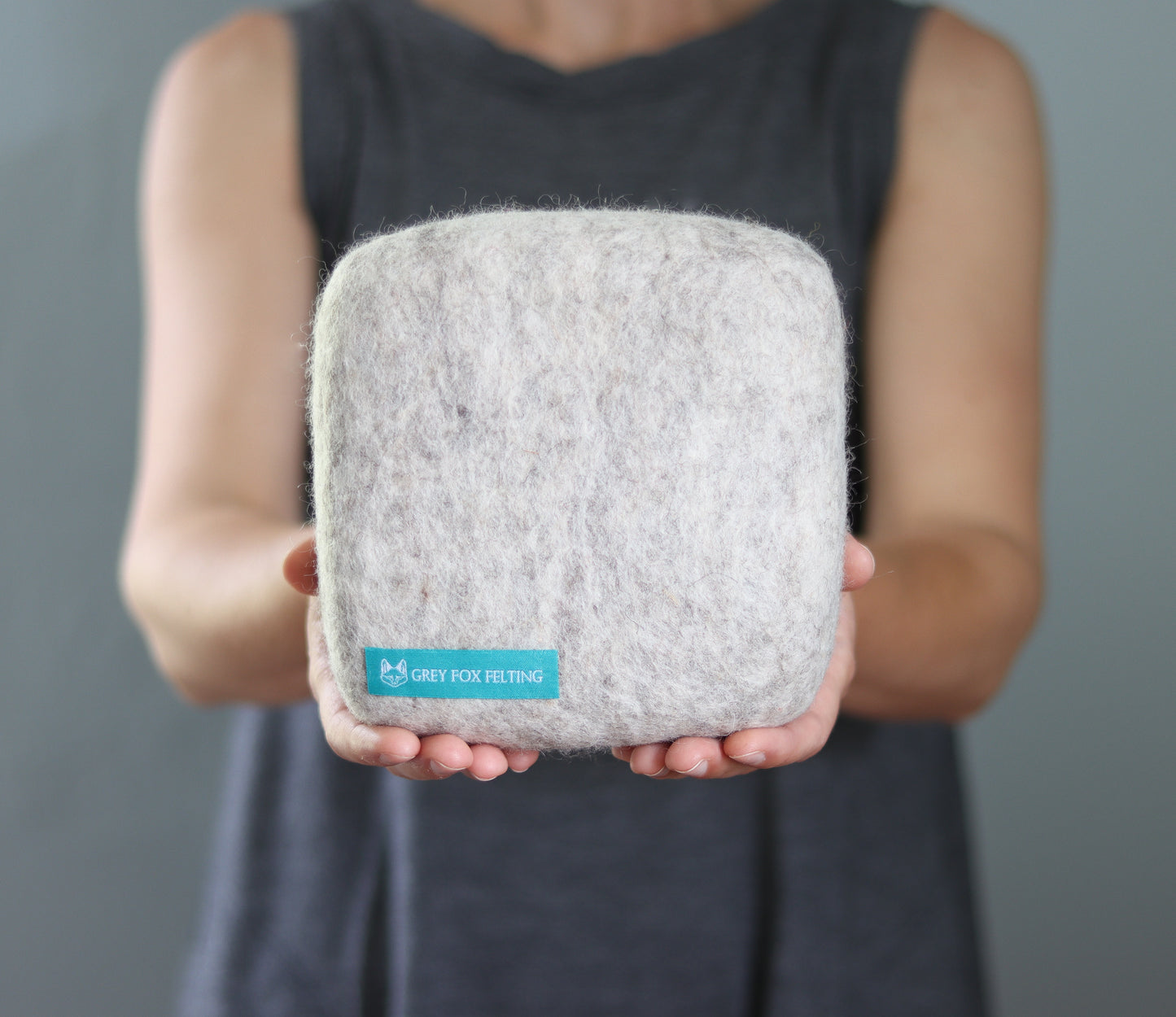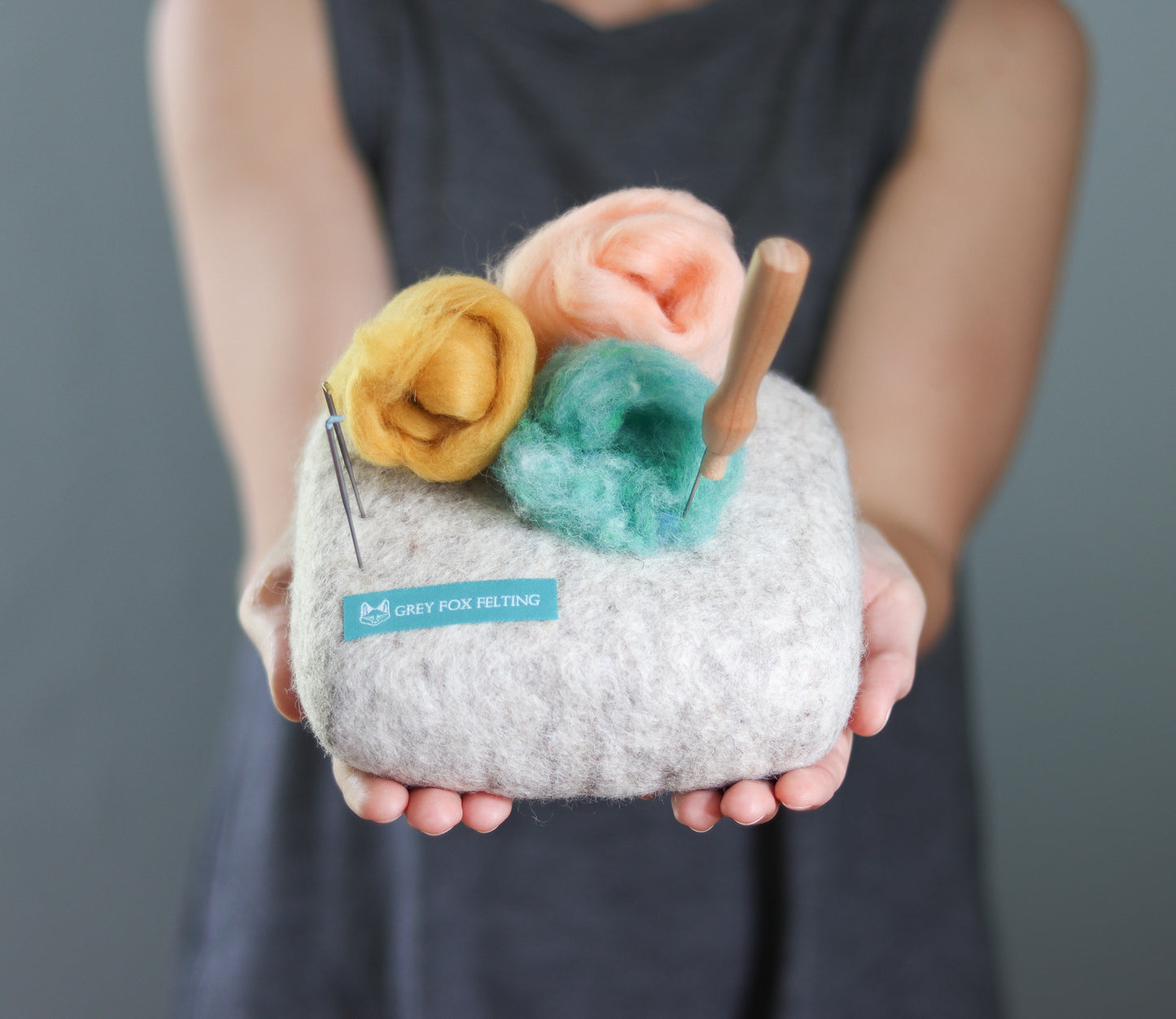 Free Shipping on orders over $100

We offer free shipping on any domestic order over $100

Return Policy

We offer full refunds of unused products. Customer covers return shipping.